This stylishly understated home within one of Melbourne's most distinguished suburbs features an Italianate, modernist exterior, a grandly proportioned interior and sprawling, leafy gardens. Our approach was to temper the home's monumental scale by adding layers of warmth via hand-applied finishes, warm timbers and a pleasing rhythm of black and white throughout. The result merges relaxed, Belgian-farmhouse rustic with a bustling urban edginess.
Steel and glass doors encased by floor to ceiling wire-brushed oak framework add a more human, intimate scale and a sense of separation and flow.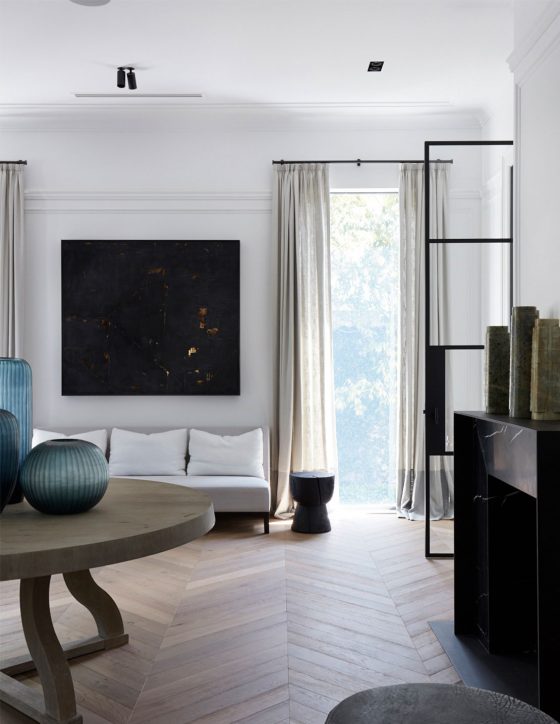 A cocktail lounge was created opposite the formal living room, offering more flexible entertaining.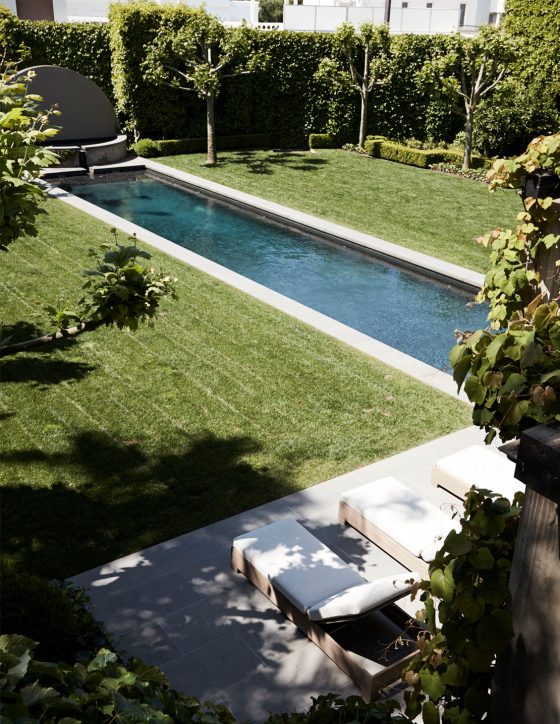 A sense of reservedness, sereneness and a quietness is experienced throughout.
"In short, it's a house that confidently and stylishly moves to its own subtle beat." – Chris Pearson, Writer, Belle Magazine.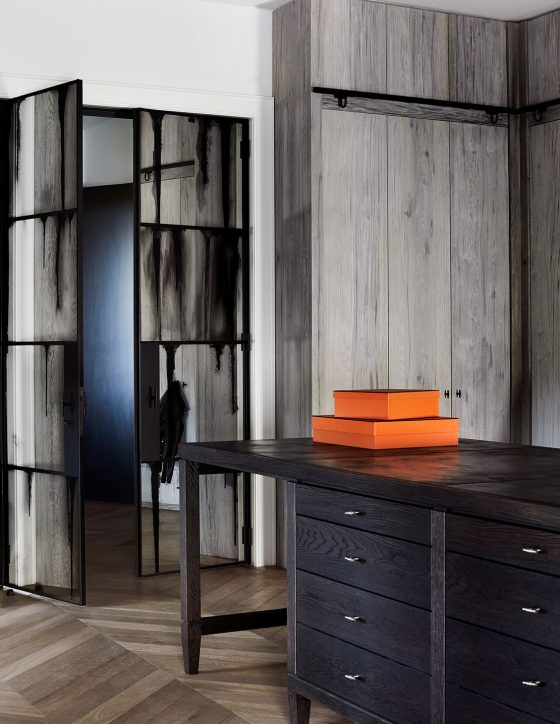 Dramatically aged mirror panels reinvent the austerity of the typical steel framed doors seen throughout, evoking a sense of romanticism and intrigue.
Team: Dylan Farrell / Nicolette Farrell / Stacey McCall
Photography by Prue Ruscoe