Photo Credit: Prue Ruscoe
The Firm
Dylan Farrell Design specialises in discrete and detailed boutique design services. We believe that every client has a unique creative 'fingerprint', and this individuality should be expressed imaginatively in each project. To us, the most important part of the design process is having an open dialogue with our clients, and we use the information gathered to translate our client's identity into an exciting and dynamic visual narrative that is free from the albatrosses of prescribed style. The resulting designs are honest, personalised, and free of reiterative tricks or short-cuts.
In addition to being mindful of the client's wishes, we are attentive to the land each home occupies. Our work is a collaborative process and is one that takes into account the needs of existing structures and the perspectives of all practitioners involved — up and down the professional chain.
Our work is contemporary-minded, but classically bound, with the comfortable threads of timelessness binding one component to the next. An astute attention to proportion, technical detail, rhythm, and the interplay of light and air within our projects is an enduring focus. An exacting approach to the connectedness of colour, texture, comfort and eclectic elements results in homes that are elegant, emotive and filled with purpose.
Our collective is curious, personable and tight-knit. We operate out of our historic Paddington terrace that serves as both a design laboratory for our many stylistic experimentations as well as a working studio. We offer a complete, turn-key service that encompasses everything from DA submissions and construction document sets to the design of bespoke furniture, lighting and joinery creations to the procurement of furnishings, artworks, personal effects and styling. Our projects are diverse and include a mix of alterations and additions to existing homes, as well as boutique hospitality and commercial works.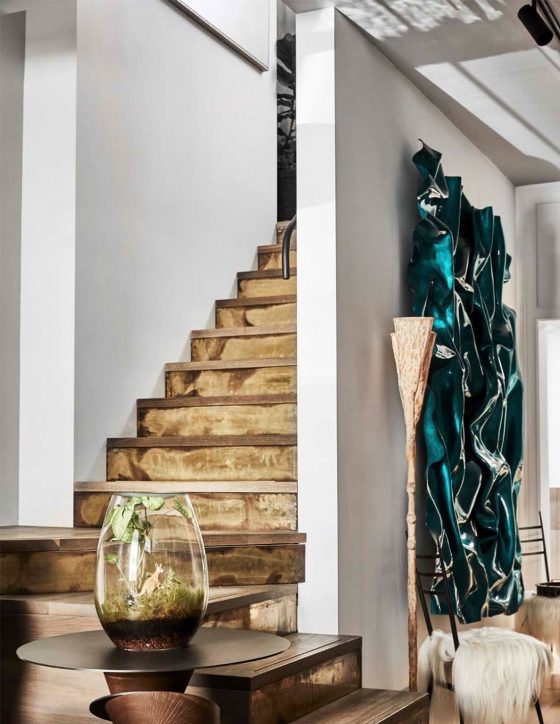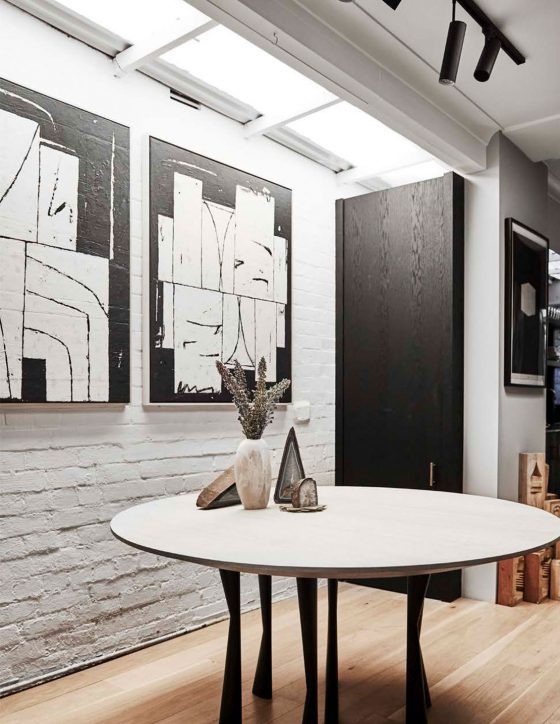 The Founders
Dylan Farrell Design was founded in 2016 by Dylan Farrell and his wife and business partner Nicolette. The couple met whilst working and studying at the world-renown Pratt Institute and worked both independently and collaboratively on many iconic and well-published projects in New York and globally before relocating to Sydney, Australia in 2009.
Dylan is an award-winning designer who is internationally recognised as a leader in the field of the applied arts and interior design. Before launching his namesake firm, he served as the Creative Director for Thomas Hamel & Associates in Sydney and prior to that, he was a consultant to a who's who of art and design, working alongside several American design icons such as Richard Mishaan, Dakota Jackson and Donghia. Whilst his professional history is grounded by a perceptible polish and discipline, it is his personal artistic interests that define the firm's direction. With a biography steeped in many years of music performance in Brooklyn, antiques restoration in SoHo, prosthetic make-up and set design, along with street and conceptual art endeavours in both New York and Berlin, it is these experiences that pepper the practice's direction with curiosity, panache and cause.
The Collection
Dylan Farrell is also the creative force behind a collection of couture furnishings – a sampling of which can be seen on display at Est Lighting in their Sydney showroom.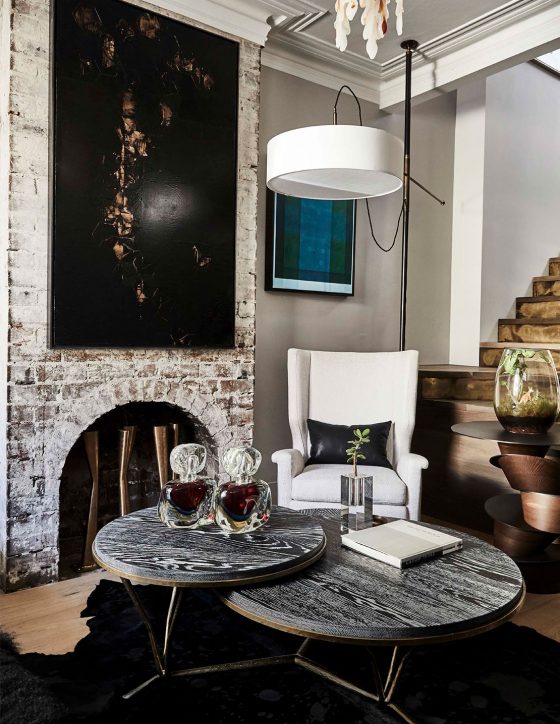 Photography: Kristina Soljo