Set atop a dramatic perch that overlooks a secret nook inside of Sydney's waterfront, this family home enjoys a mix of native gardens and unique harbour views. Our approach was to create a sophisticated residence inspired by both natural and metropolitan sensibilities and with interior spaces that share a connectivity to the whimsy and unexpedness of the landscape beyond the building's walls. Periodic hits of saturated colour and audacious textural relationships create a sense of playfulness, creating an environment filled with curiosity, comfort and cause.
We stripped away the building's structure at the center of the house and inserted a series of 2-storey glass doors to create a central atrium between the wings of the home — a lens where one looks through the heart of the home, down the sweeping landscape and toward the perched view of the water.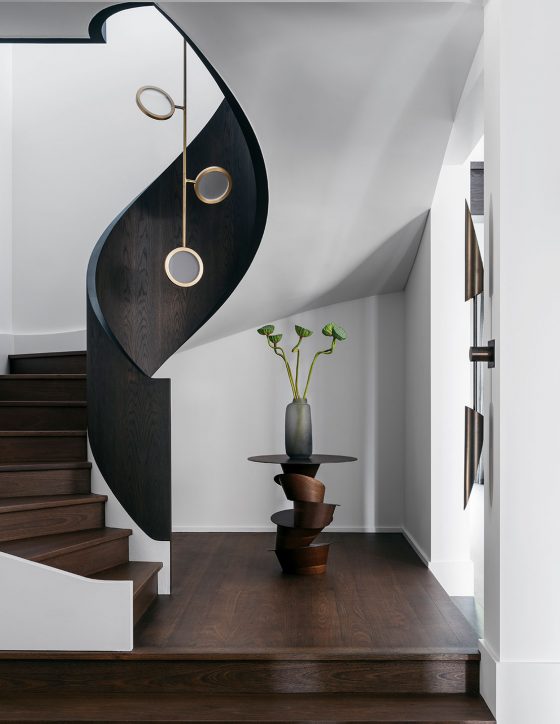 The spiralling staircase drives a sculptural spoke between it all by sharing the same dark vs light materiality and drama.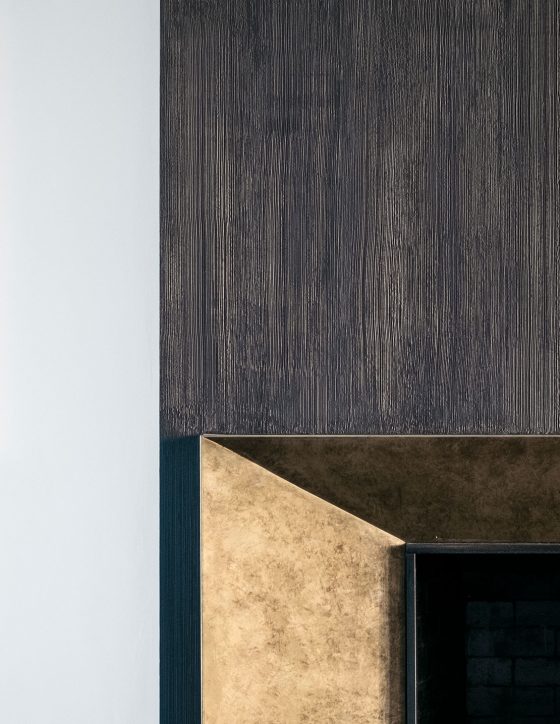 The combed lacquer fireplace wall recalls the trowelling marks of a rake through soil, colliding comfortably with a hand-finished, burnished brass fireplace surround.
We felt compelled to create a sensitive dialogue between the use and materiality of the Kitchen and the natural landscape beyond.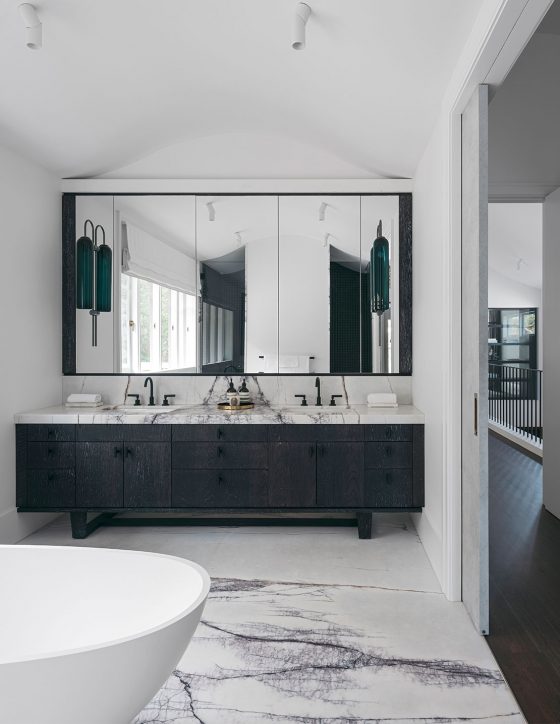 The Master Ensuite's ceiling was sculpted to create the miniature version of the vastly high, curved ceiling throughout the home's top floor giving the client the ability to appreciate the architecture's original beauty on both a majestic and intimate level.
The timbers used at every joinery piece and every architectural junction are sensitively wire-brushed and finished to feel alive and tactile.
Team: Dylan Farrell / Nicolette Farrell / James Lee
Photography by Felix Forest