Alchemy House is a newly constructed family home in Australia reminiscent of stately, turn-of-the-century Victorian homes, but with a stylistic twist. Our approach was to craft a quiet, yet shameless blending of neoclassical Parisian detailing, contemporary New York eclecticism and an undertone of Hollywood Golden Age glamour.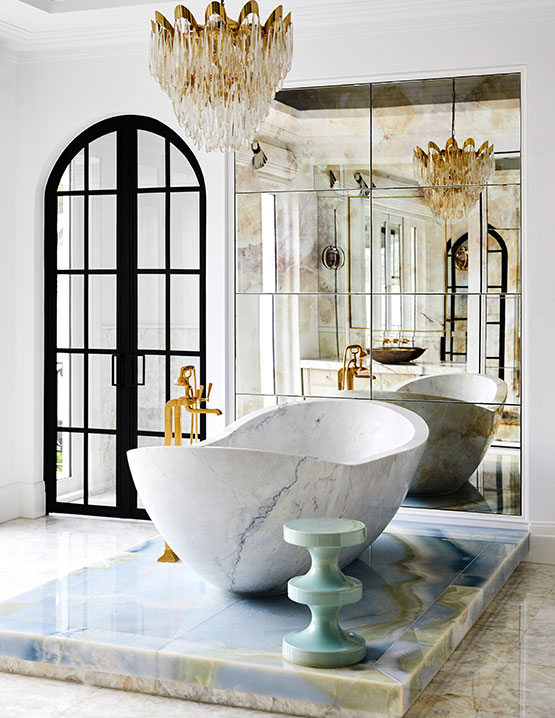 Theatrics and grandeur were key components to the client's brief. Monumental proportions are tempered with delicate, ethereal details.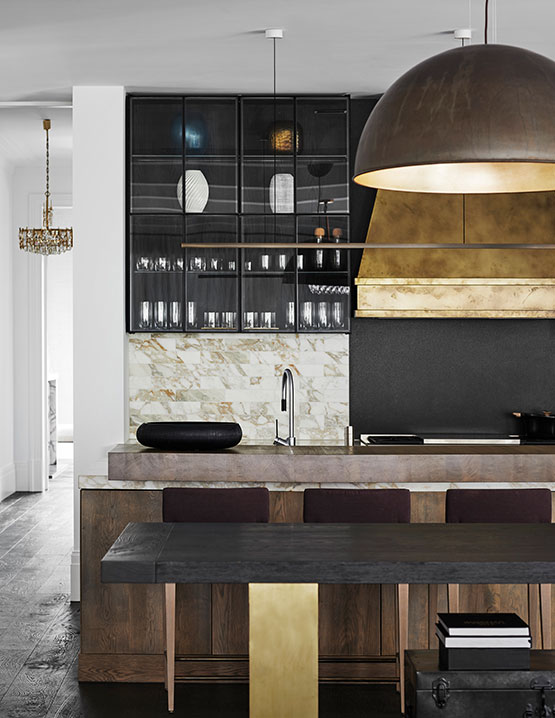 Charred oak gives the cabinetry a unique personality more akin to furnishing than joinery, and brass accents provide another layer of tactile richness.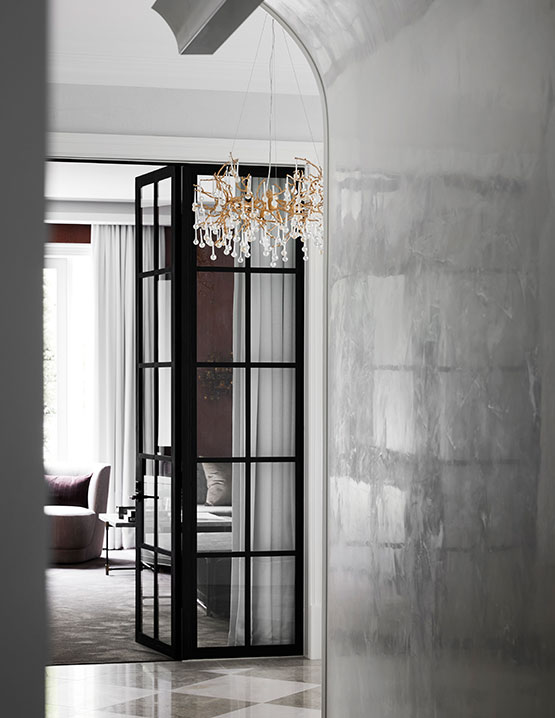 The challenge was to design the house in a fashion that when its halls and parlours were empty, there remained a sense of wonderment and intimacy.
This is an exhibition of restrained maximalism – a dance of addition and subtraction, emptiness and contrast.
Team: Dylan Farrell / Nicolette Farrell / James Lee
Photography by Sharyn Cairns