Juniper House sits at the pinnacle of tiered and tailored gardens within Sydney's eastern suburbs. Our approach was to create a liveable and meaningful home grounded by swirling and achromatic textures, kaleidoscopic vignettes and layers of soft, sculptural forms.
In order to create this sense of atmospheric calm highlighted by prismatic pops, we opted for gobs of texture and movement in our architectural palette.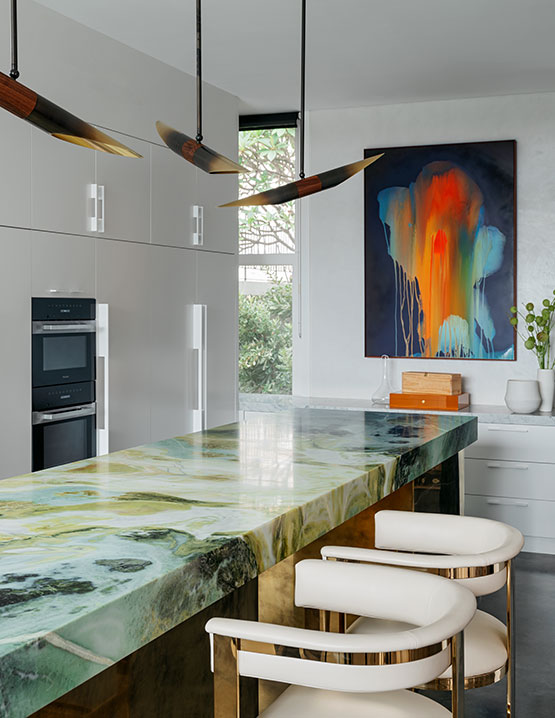 Hand-hewn and torched brass surfaces set alight the unusual stones next to them.
Luscious textures partner up with sculptural forms to create a softness that is both animated and comfortable.
The master bathroom vanity was designed like a treasure chest – incorporating hand-caste, molten gold elements at the face and base.
Team: Dylan Farrell / Nicolette Farrell / James Lee
Photography by Felix Forest