This Italianate 5-bedroom manor in one of Sydney's most desirable neighbourhoods was rebuilt and reinvented to suit a young family moving back to Australia from overseas. The owners, avid fine art and antiques collectors with expert curatorial vision, entrusted us to create a showcase home that transposed the romanticism of french chateaus and formal eclectic european mansions with the brilliant sunlight, lush vegetation and charmed informality that defines Sydney lifestyle.
"From the intricately carved Italian-inspired front doors to a Moorish-style dressing room upstairs, and living spaces evoking French baroque and Swedish neoclassicism, this Sydney house is an enchanted journey through seemingly disparate styles and eras. Yet they all combine beguilingly in their own European union." – Chris Pearson, Writer, Belle Magazine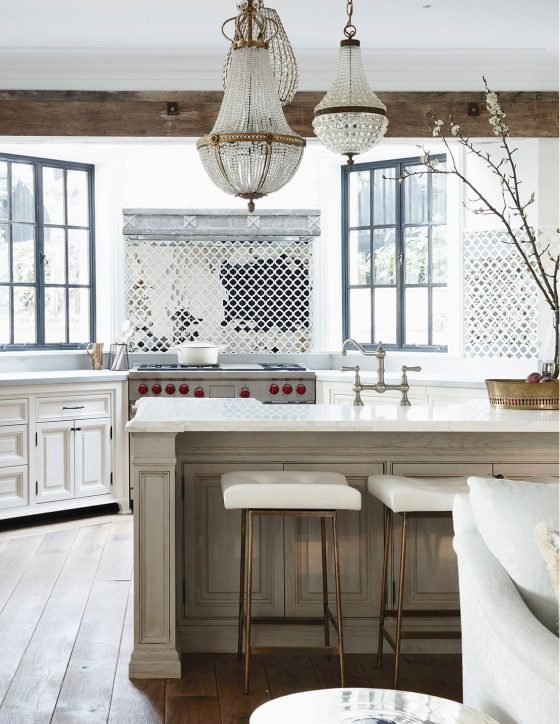 The Kitchen includes a mix of modern elements and bold ornament and a wilful determination to not shy away from the daring sense of eclecticism featured in the adjoining spaces.
Hand-brushed painted finishes, natural oak and white marble ground the space, and special adornments like the antique pair of Victorian glass panel doors stay true to the client's desire for the unexpected.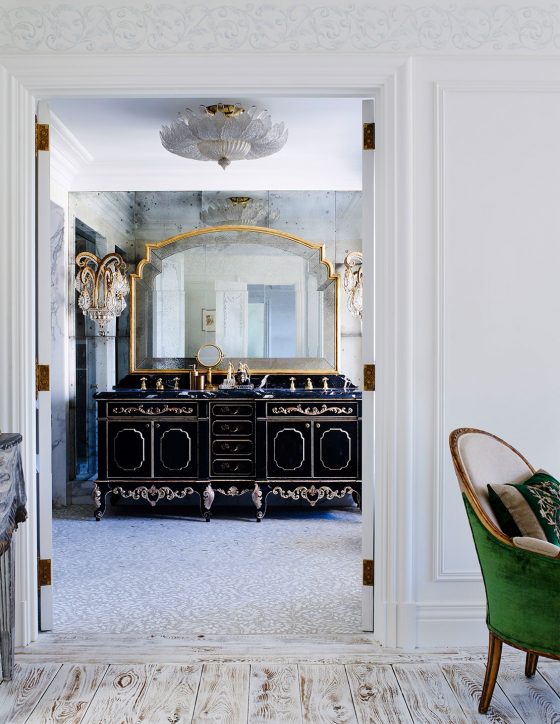 Whilst it resembles a found object, the ebonised and gilt vanity is entirely bespoke, setting off the otherwise muted and serene palette.
Views and ample light were created by expanding internal openings, expanding apertures and replacing their existing timber mullions with slim, galvanised steel windows.
Bare, reclaimed oak floor boards yield an unpredictable, loft-like energy amidst the unabashed mix of centuries old and modern antiques.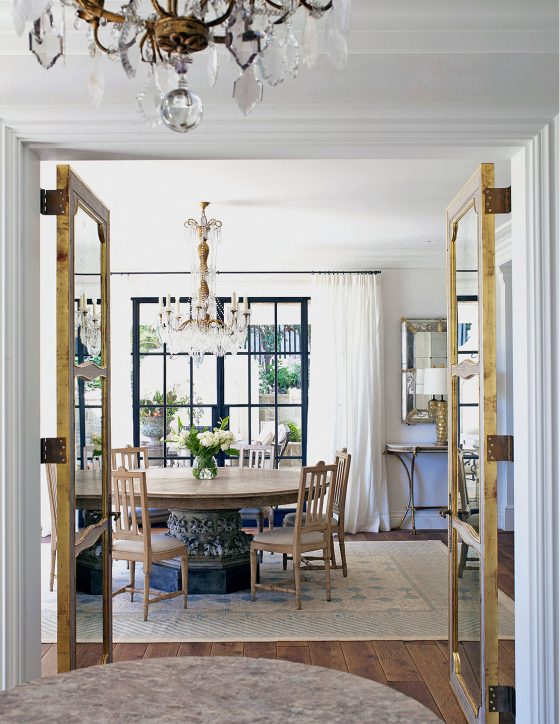 "….It is the house itself, in its entirety, that we will love forever." – Homeowner
Soft and subtle nooks dot the property throughout, creating idyllic, contemplative environments.
Team: Dylan Farrell / members of Thomas Hamel & Associates
Photography: Prue Ruscoe