Set amidst semi-tropical, sun-soaked gardens and overlooking the northerly aspect of Sydney Harbour, this family home and heritage listed estate features interiors that have been inventively reimagined whilst respecting the building's rich history. Our approach was to design each interior space with crisp, yet sparing architectural embellishments, punctuated by layers of unexpected surface materials and a museum-quality art collection.
"The immaculate, sunlit six-bedroom residence is a high temple of inspiration, exquisite craftsmanship and creativity…'I don't think the style can be defined,' says the owner, who visibly delights in the uninhabited and democratic mixing of eras, aesthetics, and nationalities." – Verity Magdalino, Deputy Editor, Vogue Living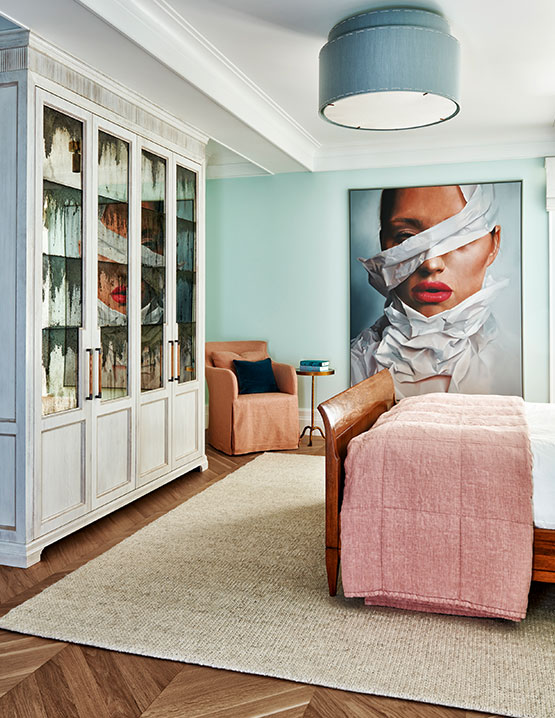 We wanted it to feel ornate, but also feel light and classical, with a hyper-modern edge.
The estate is sprawling, yet intimate, like a series of various personal galleries within the home itself.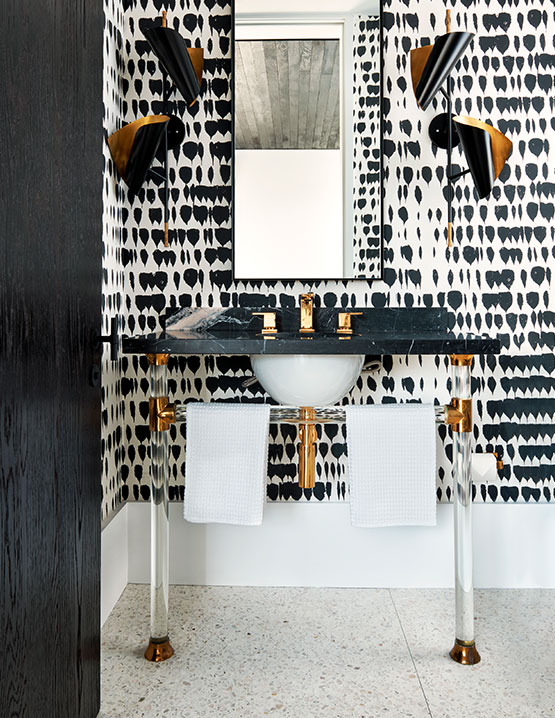 Classical forms interweave with dramatic patterns to create striking vignettes throughout.
Team: Dylan Farrell / Nicolette Farrell / in collaboration with Thomas Hamel & Associates and Hugh Campbell Architecture
Photography by Francois Dischinger